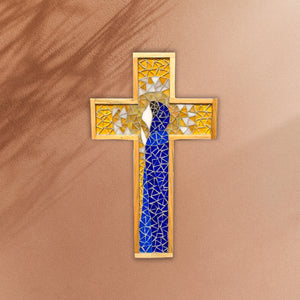 NOTE:This product will be ready in a week
Do you love our mosaic crosses with glass like us?
Our cross is created under the technique of mosaic, which consists of joining small pieces of different colors and sizes to create images.
This is the perfect option to give a special and unique detail. We are sure that it will give touch of color and elegance to your home.
Characteristic:
Dimensions: 40 cm x 24 cm/ 15.7 x 9.4 inches.
If you want to put this piece together yourself, you can click HERE. This is an way to spend a quality time at home with family and friends.